Welcome to this website about my writing. I write non-fiction to inform, entertain and amuse.
My first book, Characters Who Can Make Or Break Your Small Business, is an example of my conversational writing style. It can be read from cover to cover or occasionally consulted as a reference book on a particular aspect of owning and running a small business.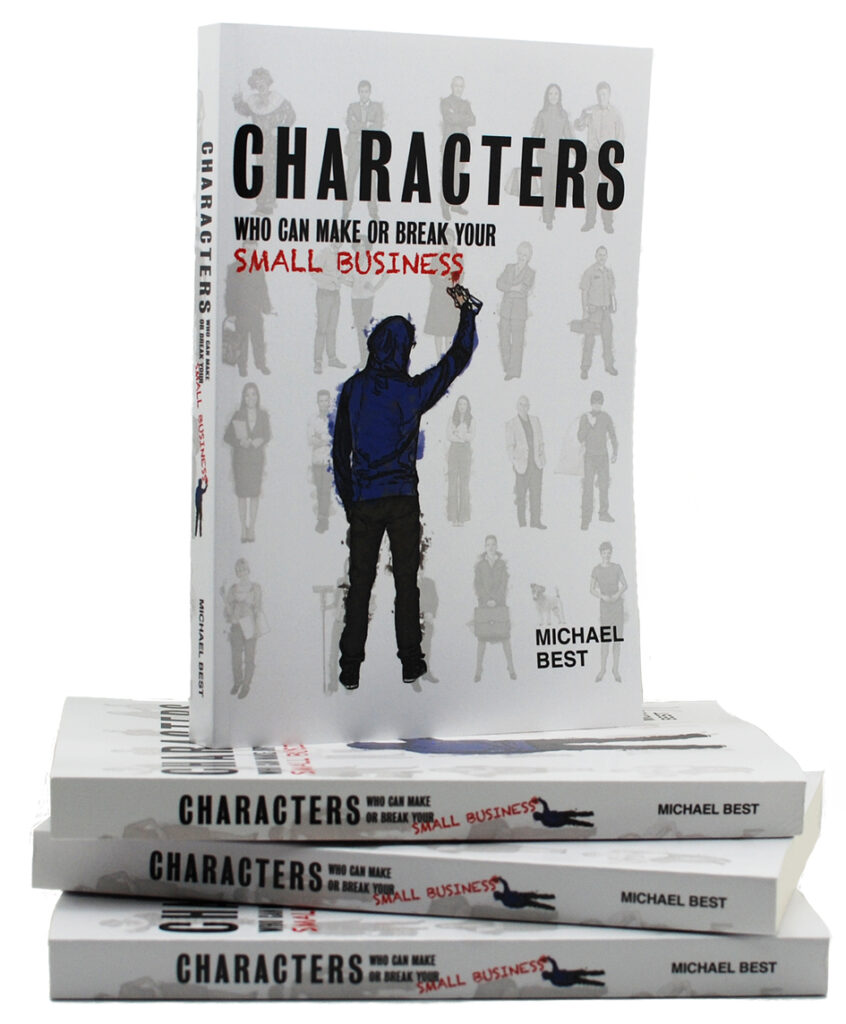 So why was my first book about small business? Well, after years of unsuccessfully searching for a comprehensive book on running a typical small business (which I did for 23 years after many years in public accounting and big business), I took Toni Morrison's advice: "If there is a book that you want to read but it hasn't been written yet, then you must write it." If Characters doesn't give you a good insight into the roller coaster ride that is small business ownership, not much else will. The elation, the despair, the successes, the failures, the laughs—it's all there, told through 39 characters.
I'm now working on two more books. One is about the experience of moving to rural Nova Scotia after decades of living and working in big cities around the world. The other is about life as the spouse of an accomplished botanical artist and educator.
— Michael Best